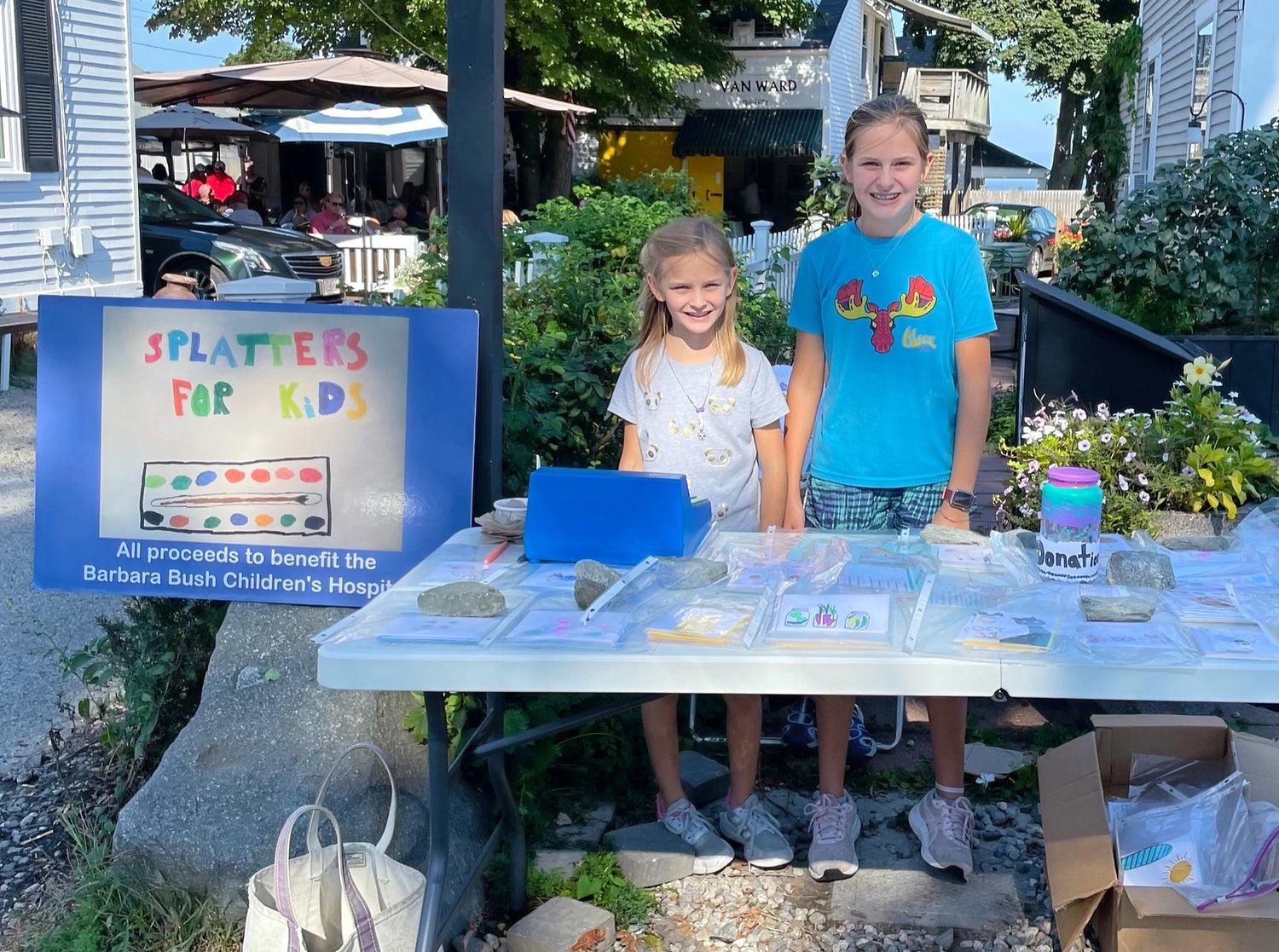 Our Story
We are sisters that wanted to raise money to help others.  We both like to do arts and crafts and during quarantine we thought about how we could help others.  We are currently raising money for the Barbara Bush Children's Hospital.
All our products are handmade. We are always coming up with new designs.  Please check back often.  We sell the cards online or at vendor markets around Maine. Come and see us or order online.  
All proceeds go directly to the Barbara Bush Children's Hospital. We hope you consider helping us help other kids.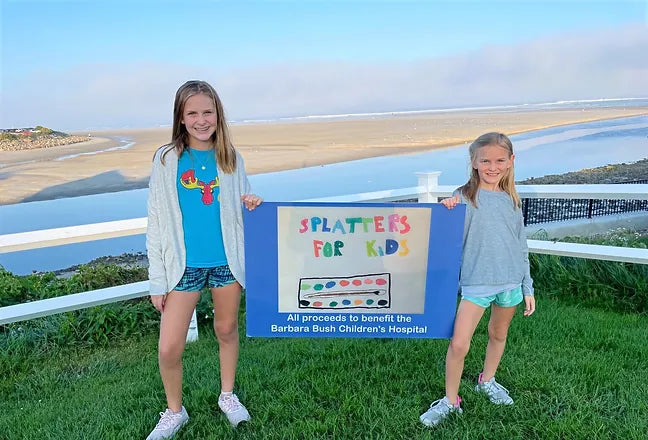 Thank you to everyone in the community who has supported us!!!
Makers on Maine, Freeport Fall Festival, Van Ward Gallery and Brix and Brine and all the customers who have purchased cards!